I hope you are well and managing. If like me, you are mildly stressed about how all the unpredictability and disruption is going to affect your business in the future, hold tight, I have been delving into all sorts over the past weeks and in the spirit of "we're all in this together" I am going to share it with you.

Maybe it will help, maybe it won't – if nothing else it will save you a walk to the fridge.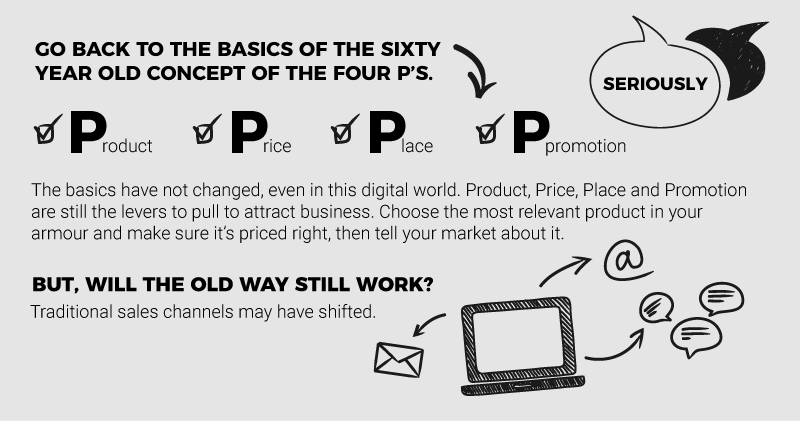 I have covered the very high level sentiment around marketing during the crisis phase,
there is obviously a lot more depth, if you're interested let me know, happy to chat you through it.
If nothing else, for now it's about tactical marketing.I will update you on phase two when I have a gap.

Chat soon.